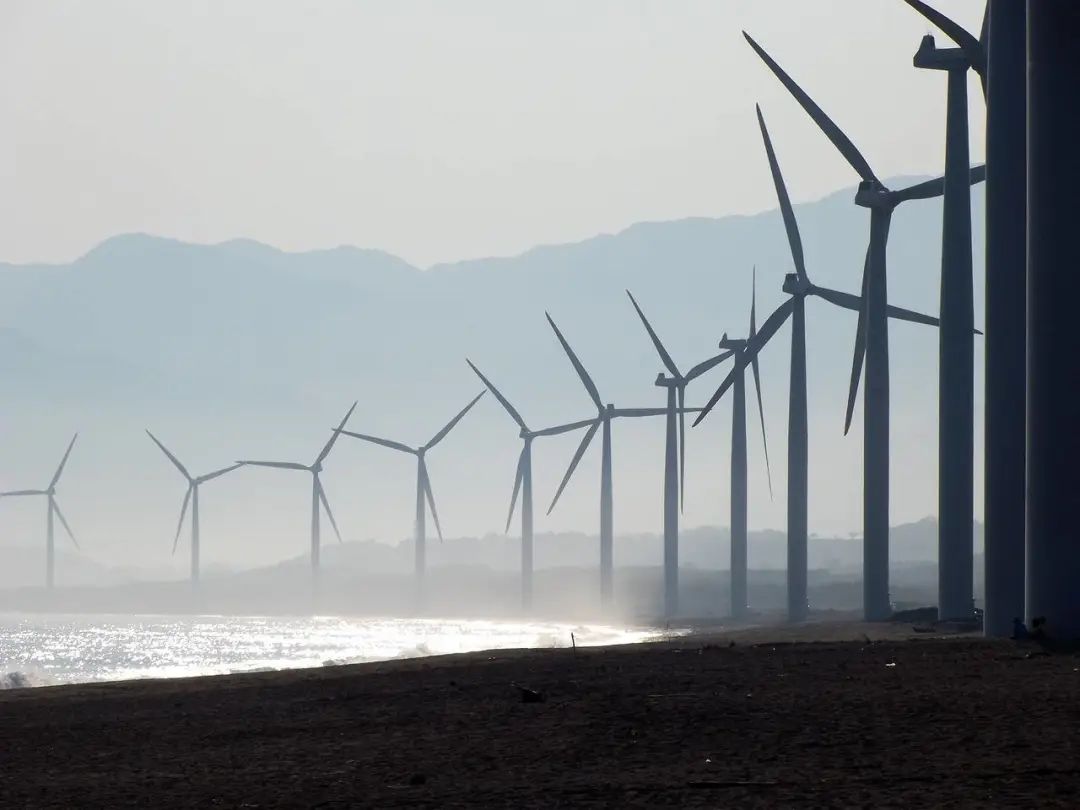 The first turbine of the world's largest offshore wind farm project under construction in the UK has been completed and has begun supplying power to UK homes and businesses.

The British "Guardian" reported that this wind farm project located in the British North Sea is called "Dogger Bank". The developer confirmed on the 9th that power supply to Dogger Bank started last weekend, and the first of 277 turbines has been connected to the British power grid.

The project is jointly developed by British power company SSE, Norwegian energy companies Equinor and Vårgrønn. It is expected that by the time the project is completed in 2026, the power supply capacity of the wind farm will reach 3.6GW (gigawatt), enough to supply 6 million households for a year.

The developers also revealed that each rotation of the 107-meter-long blades on the first turbine of the Dogger Bank wind farm will generate enough electricity to power an average British household for two days.

British Prime Minister Sunak has said that the project is vital to the development of renewable, efficient energy by providing power to British homes from British waters. Just weeks ago, Sunak was heavily criticized by environmental campaigners for abandoning his net-zero emissions policy. He is trying to make the energy transition a key political issue.

Last month, the British government was also criticized. No new offshore wind farms have been awarded contracts in an energy tender.

Labor leader Keir Starmer will deliver a speech at a party conference in Liverpool on the 10th. He will say that Sunak's lack of investment in wind power is a "gift to Putin", saying that "Putin has killed the international gas market on which we depend."

Over the past year, wind farm developers have faced steep increases in material, labor and capital costs. Earlier this year, Swedish energy company Vattenfall said it would suspend construction of the multi-billion pound Norfolk Boreas wind farm as rising costs meant the project might struggle to turn a profit.

Sunak said that the £9 billion Dogger Bank wind farm project will not only enhance the UK's energy security, but also create jobs, reduce electricity bills and help the UK achieve its zero net emissions goal.

SSE chief executive Alistair Phillips-Davies said that while many people are still talking about the need to establish local energy supply, "we have already taken large-scale action".

Last year, SSE also launched another large-scale wind power project - Seagreen, Scotland's largest offshore wind farm.

Gas and electricity bills have soared over the past two years, putting the UK's domestic energy supply in the spotlight. The UK government has set a target to decarbonise the UK electricity system by 2035, and Labor has pledged to achieve the same target by 2030. However, achieving these goals remains a daunting task in a market that currently relies on fossil fuel power generation.