On August 2, Yiwei's first system product equipped with self-developed 46 series large cylindrical batteries was successfully rolled off the pilot line of the research institute.

With 21 years of experience in R&D and manufacturing of cylindrical batteries, Yiwei has created the significant advantages of high energy density, high safety and reliability, and high economy of 46 series large cylindrical batteries.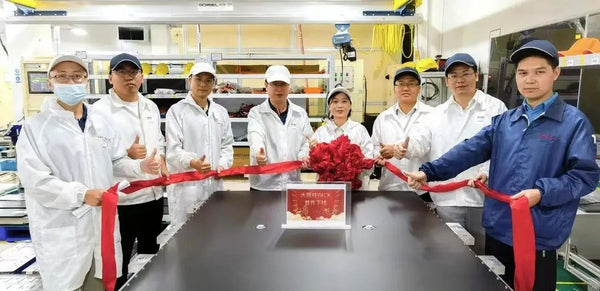 On this basis, Yiwei stands at the forefront of the industry, digs deep into the needs of users, and actively develops large cylindrical system products. It has passed core technologies such as highly integrated lightweight technology, high-standard reliability verification, high-safety intrinsic design, and all-weather thermal management. , creating a highly competitive battery system integrating ultra-high specific energy, high safety, and ultra-fast charging.

The large cylinder system product that has come off the assembly line this time is another masterpiece of Yiwei battery system facing the market, and it is the ultimate manifestation of the research and development capabilities and manufacturing capabilities of cells and systems. In the future, Yiwei will continue to innovate and upgrade process technology, strive to achieve the best quality and cost, go all out to solve the problems of electric vehicle mileage and safety pain points, accelerate the electrification transformation of the transportation field, and help sustainable development.