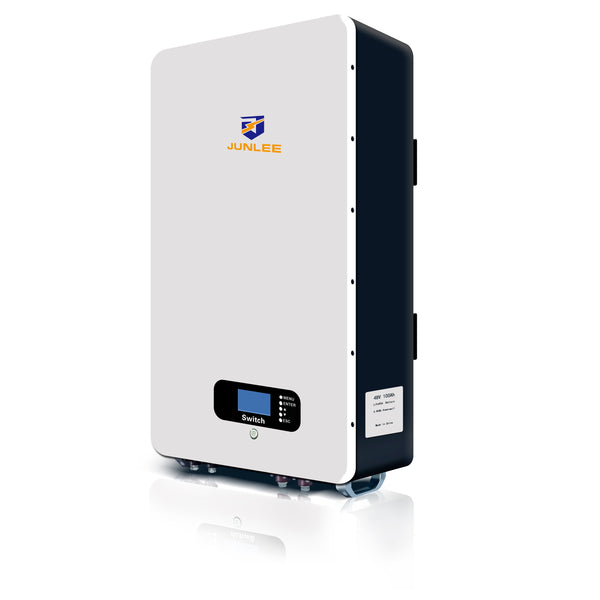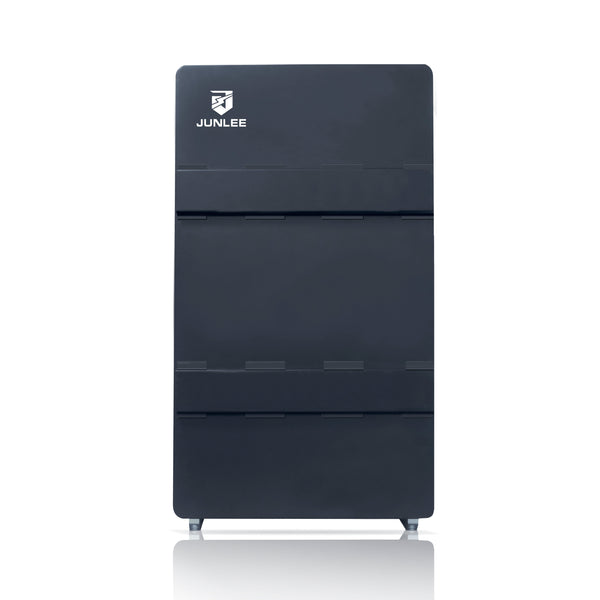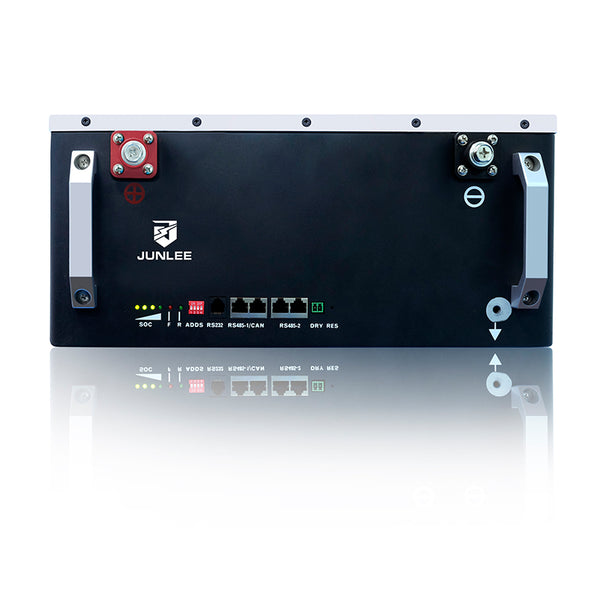 Nominal Voltage

48V

Nominal Capacity

100Ah

Energy

4800Wh

Internal Resistance

≤30mQ

Cycle Life

≥3000 cycles @1C 100%DOD

Months Self Discharge Rate

≤3%

Charge Voltage

54.75±0.2V

Charge Current

 

20A

Max Charge Current

30A

Continuous Current

100A

Max Pulse Current

150A(<3s)

Dimension(mm)

570*360*140

Weight(kg)

50kg

BMS

15S 100A
Power wall home LiFePO4 lithium battery 10Kwh wall mounted solar battery pack 48V 100Ah 
1.Deep cycle LiFePO4 battery.Maintenance-free,long time use
3.Low self-discharge 3%
4.Large capacity than ordinary battery
5.More safety, stable performance
6.Good for family energy storage, power generation partners,all kinds of emergency standby power supply
Power wall home LiFePO4 lithium battery 10Kwh wall mounted solar battery pack 48V 100Ah 200Ah
* 70% lighter than lead acid batteries
* Two to four times the service life (3000-5000 cycles)
* Great for marine, RV, floor sweepers, lift gates, UPS systems, solar energy storage
* Battery Management Systems (BMS) with power terminal cut-off and recovery
* Cell balancing and low voltage/over voltage protection, short-circuit protection
* Maximize your energy potential with 100% Depth of Discharge (DOD)
* Run as many needed in parallel or series
* Comes with an 5 year limited warranty to give you peace of mind with your purchase.
* Can go up to 4 in series with this battery
Lithium Solar Batteries Benefits
No more waiting for 6-12 hours to get a full charge. Our Ionic lithium solar batteries charge 4-6 times faster than lead acid.
We build our batteries tough, guaranteeing 2 to 4 times the lifespan of lead acid.
Lithium solar batteries are a dream come true for renewable energy enthusiasts. They're safe, lead-free, and recyclable.
Unlike their attention-hungry lead acid counterparts, these batteries need absolutely no maintenance.
Lithium solar batteries discharge at a rate of just 2% per month.
Same storage capacity as comparable lead acid batteries. Less than half the weight.
It's easy to switch to lithium batteries for solar setups.
Connect and run as many solar lithium batteries as need in your solar setup.