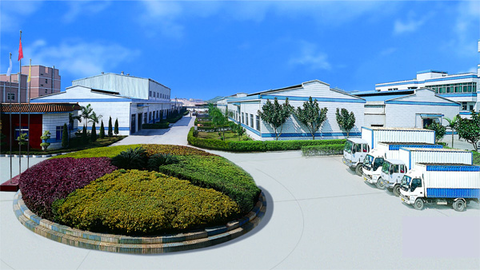 About JunLee
JunLee Energy, a leading global new energy solutions provider, established in 1992, now boasts a history of 29 years dedicated to the R&D and manufacture of VRLA Batteries, Lithium-iron batteries and UPS industry solutions.
JunLee Energy products cover more than 100 countries for applications. We have more than 3000 employees and 300 R&D engineers. JunLee Energy is committed to innovation and technology-based on global customer needs. Powering a Green Future.
Features of Lifepo4 Battery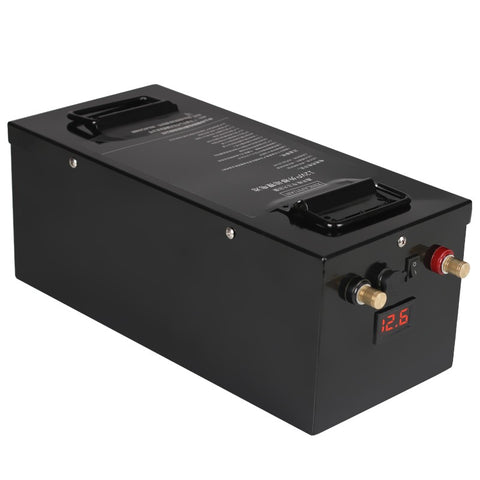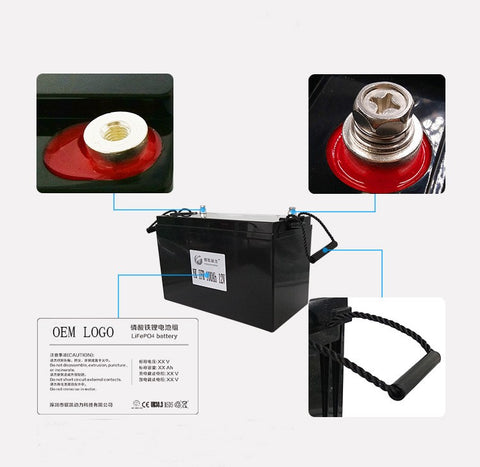 Long cycle life

: Offers to 20 times longer cycle life and five times longer float/calendar life than a lead-acid battery, helping to minimize replacement cost and reduce total  cost of ownership 

Lighter Weight

: About 40% of the weight of a comparable lead-acid b battery. A" drop-in" replacement for lead-acid batteries.

Higher Power

: Delivery Twice power of the lead-acid battery, even high discharge rate, while maintaining high energy capacity. 

Wide Temperature Range

: -20℃-60℃

Superior Safely

: Lithium Iron Phosphate chemistry eliminates the risk of explosion or combustion due to high impact, overcharging, or short circuit situations.
Increased Flexibility: 

Modular design enables deployment of up to four batteries in series and up to ten b batteries in parallel.
Built-in BMS overall protection
Overcharged protection
Over discharged protection
Thermal protection
Overload protection
Over-current protection
Application:
Electric Vehicles, electric mobility
solar/wind energy storage system
UPS, backup power, Wireless Hut back-up power
Telecommunication, Medical Equipment
Medical equipment
Emergency Lighting
Telecom, network, and data center
Street & Highway Monitoring & Surveillance
Long duration Industrial UPS Systems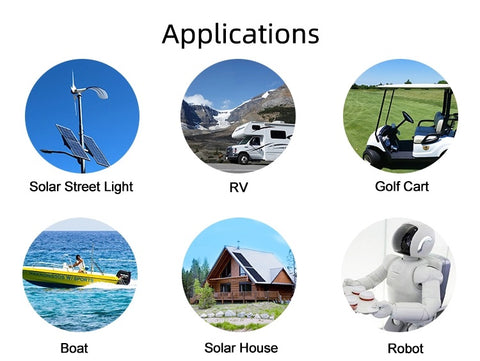 JunLee Lifepo4 battery to replace the lead-acid battery  with Bluetooth

 

Model

 

V

 

Ah

 

Wh

Length

(mm)

Width

(mm)

Height

(mm)

Weight

(kg)

Discharge &charge current

CTS 12-50

12.8

50

640

256

165

210

6.2

50A,peak 100A 3S

CTS 12-80

12.8

80

1024

256

165

210

10.5

80A, peak 150A 3S

CTS 12-100

12.8

100

1280

330

173

230

11

100A, peak 200A 3S

CTS 12-125

12.8

120

1536

330

173

230

14

120A, peak 200A 3S

CTS 12-150

12.8

150

1920

521

238

238

17

150A, peak 200A 3S

CTS 12-200

12.8

200

2560

522

240

224

21

150A, peak 200A 3S

CTS 12-250

12.8

250

3200

521

268

218

24

150A, peak 200A 3S

CTS 12-300

12.8

300

3840

522

268

218

31

150A, peak 200A 3S

CTS 24-50

25.6

50

1280

330

173

216

12.5

50A,peak 100A 3S

CTS 24-100

25.6

100

2560

522

240

220

21

100A, peak 200A 3S

CTS 24-150

25.6

125

3840

530

240

220

36

150A, peak 200A 3S
Note:
1.
Above are the size and weight of the ABS plastic case.
The metal case is also available
2. If u need any other capacity, please contact me.
3. All battery has Bluetooth function
Production Lines: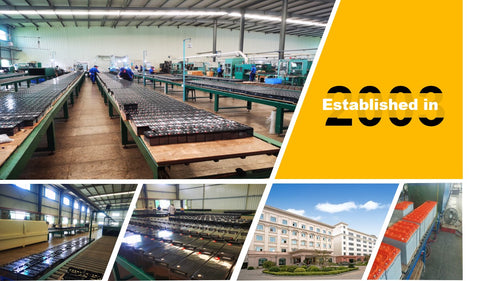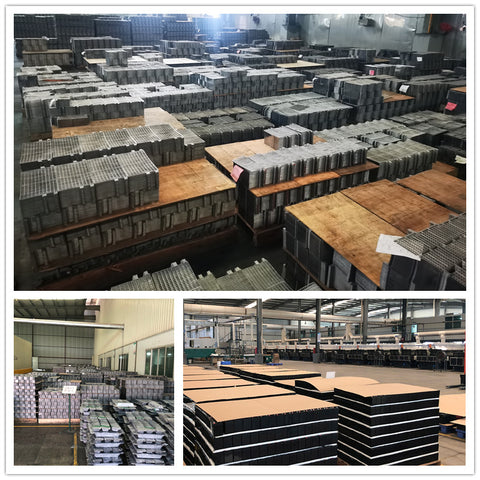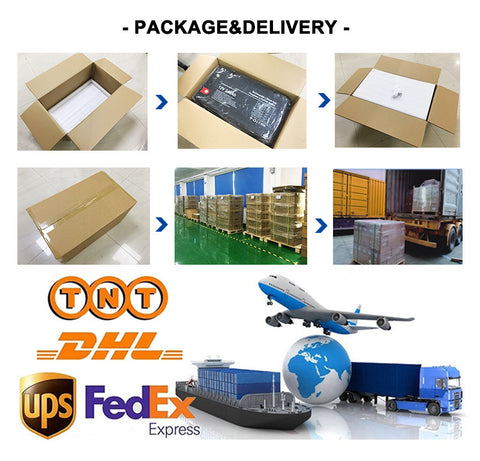 FAQ:
Q:What is special about lithium batteries?
A:With high energy density, it has reached 460-600Wh/kg, which is about 6-7 times that of lead-acid batteries. Long service life, life span can reach more than 6 years. Light weight, the weight is about 1/5-6 of the lead-acid product under the same volume
Q:What is a lithium battery used for?
A:Lithium battery use for power and energy storage. Like emergency power backup or UPS. Dependable electric and recreational vehicle power,golfcart,reliable and light-weight marine,solar power storage,surveillance or alarm systems in remote locations.
Q:What is the difference between a lithium battery and a lithium-ion battery?
A:It mostly comes down to the fact that lithium-ion batteries are rechargeable while lithium batteries are single-use. Lithium battery have a higher energy density than lithium ion batteries.
Q:Which battery is better alkaline or lithium?
A:Lithium batteries are lighter than alkaline batteries, so they offer an advantage when used with portable devices, especially cordless power tools.A lithium battery can be used as a high-performing alternative to a standard alkaline battery. Lithium battery designed to last longer,making them a good choice for high-tech and smart devices. They can withstand extreme low temperatures. Lithium can operate without failing in a very cold climate, so it's ideal for outdoor applications.