On June 9, according to foreign media reports, on Wednesday local time, Volkswagen CEO Scott Keogh said in an interview that the company is "actively" seeking to build new assembly and battery plants in the United States.

Scott Keogh said VW has been looking for a location for a U.S. battery plant and should make a decision by the end of this year. Volkswagen is considering building its own battery production facility, using third-party suppliers or forming a joint venture.

John Denison, chief operating officer of Volkswagen, said: "The company aims to alleviate the impending battery shortage by supplementing supplier supplies with its own production."

The move comes after Volkswagen spent $22 million to build a new battery testing lab near its Chattanooga, Tennessee assembly plant to provide battery testing and optimization services for electric vehicles in the U.S. market.

Honda Motor and LG New Energy are also considering building a new battery plant in Ohio. As early as January, it was reported that Honda and LG New Energy were discussing building a factory with an annual capacity of 40GWh, which could supply batteries for 600,000 electric vehicles a year. The plant could cost about 4 trillion won ($3.2 billion).

Ohio, which is located in the US Midwest, is considered an advantageous candidate because Honda has an auto manufacturing plant there, which will facilitate the transportation of batteries by LG New Energy. However, the source said the decision was not final and the location could change.

In April this year, Honda announced its latest electrification strategy. According to the plan, the company will launch 30 pure electric vehicles by 2030. By then, the annual output will reach 2 million.

LG New Energy is expanding its battery production capacity in the United States: In January this year, LG New Energy announced that it will jointly invest $2.1 billion with General Motors to build a third battery factory in the United States, with an annual production capacity of 50GWh; on February 1 this year, GM Marie Barra, chairman of the automotive industry, announced that the location of the fourth joint venture plant between LG New Energy and GM will be announced in the first half of this year. The plant is expected to have a production capacity of 30GWh; Canada established a joint venture and established the first large-scale domestic electric vehicle battery manufacturing plant, with a target annual production capacity of more than 45GWh; also in March this year, LG New Energy plans to invest 1.7 trillion won (about 1.36 billion US dollars), Construction of its first cylindrical battery factory in the United States in Arizona, the United States, with a planned annual production capacity of 11GWh.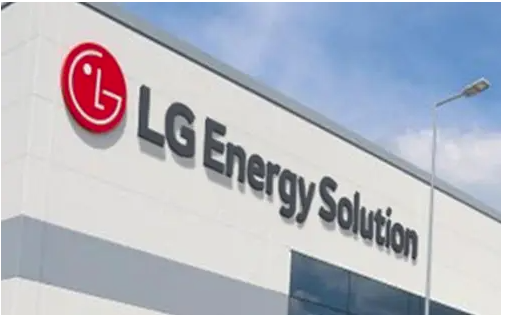 On May 24 this year, South Korean battery manufacturer Samsung SDI announced that it will cooperate with multinational automaker Stellenatis to invest more than 2.5 billion US dollars to build a power battery factory in Kokomo, Indiana, USA.

Samsung SDI said the joint venture plant will start construction at the end of this year and start production in the first quarter of 2025. The annual production capacity is initially planned to be 23 GWh, and it is expected to expand to 33 GWh in the future, and the investment will increase to 3.1 billion US dollars.

Stellantis, an automaker formed by the merger of France's Peugeot Citroen Group (PSA) and the US Fiat Chrysler Group (FCA) in January this year, plans to invest 41 trillion won (about 32.8 billion US dollars) in the electric vehicle business by 2025 ).

Samsung SDI, a subsidiary of Samsung Electronics, provides batteries for customers such as BMW and Ford, and has established power battery production plants in Ulsan, South Korea, China, and Hungary.

Another Korean battery maker, SK On, has two battery factories in Georgia (with an annual capacity of 9.8 GWh and 11.7 GWh), in addition to a planned $11.4 billion investment with Ford Motor to build three battery factories in the United States. Final talks are in progress with Hyundai over the former's stake in the latter's battery plant in Georgia.

According to Korean media reports, SK On's new battery factory in Georgia is expected to invest 3 trillion won (about 2.4 billion US dollars), with a planned annual production capacity of 40GWh.

It is reported that LG New Energy, Samsung SDI and SK On Korea's three major battery manufacturers plan to build a total of 11 battery factories in the United States by 2026.

In addition, in order to produce next-generation 4680 batteries for Tesla, Japan's Panasonic has decided to buy land in Oklahoma or Kansas to build a new factory.

In May, Hyundai Motor Group reached an agreement with the U.S. state of Georgia to spend $5.54 billion to build its first dedicated electric vehicle and battery factory in the United States. The new plant will break ground in early 2023 and start production in the first half of 2025.

In terms of Chinese companies, in December last year, Guoxuan Hi-Tech announced that the company's overseas wholly-owned subsidiary, American Guoxuan, signed a strategic supply and localization agreement with a large listed US auto company. According to the agreement, the car company will purchase a total of no less than 200GWh of batteries from Guoxuan Hi-Tech from 2023 to 2028.

On March 16 this year, Envision Power, a smart battery technology company under Envision Technology Group, announced that it will build a new digital zero-carbon power battery super factory in the United States and achieve mass production in 2025. This is the first project that Envision Power will build in North America. Two battery factories.

In early May of this year, foreign media reported that CATL entered the final review stage for its location selection for its power battery factory in the United States. The CATL U.S. plant is expected to supply batteries to BMW and Ford, and potential locations for the plant include Kentucky and South Carolina.

The giants have made efforts in the US power battery market, which has a huge relationship with the strength of the United States in electric vehicles and the introduction of a number of preferential policies by the US government:

The United States is the third largest auto market in the world, bringing together many international auto companies such as Tesla, Rivian, GM, and Ford. In order to speed up the electrification process and attract major battery manufacturers to produce batteries in the United States, the US government has issued a number of preferential policies:

In May last year, U.S. President Biden proposed a $174 billion electric vehicle development plan, and the U.S. government will provide subsidies for new battery factories; in February this year, the U.S. Department of Energy (DOE) issued two notices, which will provide a total of 2.91 billion U.S. dollars of funding to promote battery material refining and the construction of battery material processing, battery pack manufacturing facilities, and recycling facilities; on May 2 this year, the U.S. Department of Energy announced that it would receive $3.16 billion from the Infrastructure Act to invest in new construction, retrofits, and Expansion of facilities related to electric vehicle batteries.

In a word, enterprises to set up battery factories in the United States can reduce the pressure on costs and logistics, and have a positive role in promoting the development of the power battery industry. On the other hand, the competition among battery companies such as CATL and LG New Energy will become more and more intense. Who can achieve better results in the United States, let us wait and see!