According to Benchmark Mineral Intelligence, the global lithium-ion battery production capacity could reach more than 6,000GWh (6TWh) in the next decade.

Global automakers and battery suppliers are building battery manufacturing plants (now commonly referred to as 'gigafactories'). Total lithium-ion battery capacity, including those built or under construction, has doubled since early 2021, when Chinese and South Korean battery makers announced new plants.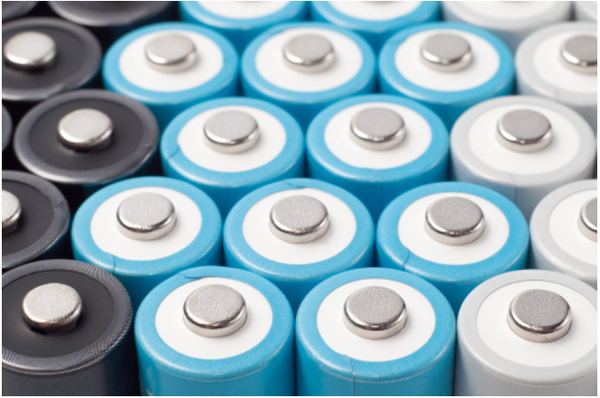 Automakers are looking for reliable local supply chains to reduce costs and geopolitical risks. While China still dominates global battery production, new battery factories in North America and Europe have also announced plans to accelerate production, Benchmark said. By 2026, North America's global battery capacity share will grow from the current 6% to 10%, while Europe's battery capacity share will grow from 7% to 12%.

Several gigafactories are being built in three auto-manufacturing countries:

1. LG Energy Solutions plans to invest $1.4 billion to build an 11GWh battery plant in Arizona, while Mercedes-Benz and Envision AESC plan to build a 30GWh plant in Kentucky.

2. China's EVE Energy announced plans to build the first European battery plant in Debrecen, Hungary, with an estimated capacity of 30GWh.

3. Electric vehicle maker BYD plans to build two new battery plants in China's Zhejiang Province and Guangxi Autonomous Region, with a total capacity of 67GWh.

The annual battery capacity of 6TWh is expected to support about 109 million electric vehicles, but this is based on the fact that all factories can reach full capacity as expected. Simon Moores, CEO of Benchmark, said that only 70% of the gigafactories are currently in production, with an average capacity utilization rate of 70%.

Another hurdle: Battery capacity is currently growing twice as fast as lithium supply. According to Benchmark, a 6TWh battery will require around 5 million tonnes of lithium, with production last year of around 480,000 tonnes of lithium carbonate.

Drew Baglino, Tesla's senior vice president of energy and power engineering, recently challenged the industry to improve the competitiveness of the lithium industry: "We need everyone to do more in lithium than they are now."