Recently, a number of battery giants announced the latest progress in setting up battery factories in the United States:

On August 26, the Wall Street Journal, citing people familiar with the matter, reported that Panasonic was in talks to build another electric vehicle battery factory in the United States, at a cost of about $4 billion.

Panasonic is considering Oklahoma as a location for its new factory to supply batteries to Tesla's Texas plant, the report said. In July, Panasonic chose Kansas instead of Oklahoma as the location for its U.S. battery plant, which also invested $4 billion and is expected to create 4,000 jobs in Kansas.

As Tesla's battery supplier, Panasonic has cooperated with Tesla for more than a decade, and before that, it has jointly operated a $5 billion Gigafactory with Tesla in Nevada, USA.

On August 27, according to the Korea Economic News, Samsung SDI decided to bring forward the start time of the battery joint venture factory built in Indiana, the United States by two months. Samsung said that considering the implementation of the "Inflation Reduction Act", the company moved forward the start of construction from the end of the year to the beginning of October. The Inflation Reduction Act includes a $7,500 subsidy for each electric vehicle equipped with a U.S.-made battery.

On August 26, Samsung SDI stated: "Indiana Governor Holcomb met with Samsung SDI President Choi Yunho on the 25th. Choi Yunho and Holcomb discussed issues related to the joint venture factory. It is reported that the two sides discussed government incentives and tax systems. Subsidies such as discounts."

In addition, on May 24, Samsung SDI announced that it will cooperate with multinational automaker Stellenatis to invest more than 2.5 billion US dollars to build a power battery factory in Kokomo, Indiana, USA. Samsung SDI said the joint venture plant will start construction at the end of this year and start production in the first quarter of 2025. The annual production capacity is initially planned to be 23GWh, and it is expected to expand to 33GWh in the future, and the investment will increase to US$3.1 billion.

According to Nikkei News on August 29, Honda has decided to build a new vehicle battery factory in the United States with South Korean battery giant LG Energy Solutions, and the investment is expected to reach hundreds of billions of yen. Honda and LG's battery plants will start construction in 2023, with mass production scheduled to begin in 2025.

As early as January, it was reported that Honda and LG New Energy were discussing building a factory with an annual capacity of 40GWh, which could supply batteries for 600,000 electric vehicles a year. The plant could cost about 4 trillion won ($2.961 billion).
A number of giants have set up battery factories in the United States
The above companies are not the only ones who want to set up battery factories in the United States.

For foreign companies, on August 19, according to a Reuters report, a spokeswoman for Ultium Cells LLC, a joint venture between General Motors and LG Energy Solutions, said the company was considering a location in Indiana to build its fourth U.S. battery cell. Manufacturing plant, the investment is expected to exceed 2 billion US dollars.


And just late last month, the U.S. Department of Energy said it would lend Ultium $2.5 billion to help it build battery production plants in Ohio, Tennessee and Michigan.

On July 13 (US local time), according to the news released by SK On, its joint venture battery company BlueOval SK with Ford was officially established. In September last year, SK On and Ford announced that they would invest a total of 10.2 trillion won (about 7.551 billion U.S. dollars) to establish a joint venture to build a battery plant in Tennessee and two battery plants in Kentucky. It is reported that after the completion of the three factories, the total annual production capacity of battery cells will reach 129GWh, which marks the birth of the largest battery factory in the history of the United States.

In June, Volkswagen CEO Scott Keogh said in an interview that the company was "actively" seeking to build new assembly and battery plants in the United States,media reported. Scott Keogh said VW has been looking for a location for a U.S. battery plant and should make a decision by the end of this year.

In May, Hyundai Motor Group reached an agreement with the U.S. state of Georgia to spend $5.54 billion to build its first dedicated electric vehicle and battery factory in the United States. The new plant will break ground in early 2023 and start production in the first half of 2025.

Late last year, news broke that Toyota would build its first battery factory in the US in North Carolina. It is reported that Toyota will invest $1.29 billion in the plant, which is expected to start production in 2025. Toyota said the new plant will create about 1,750 new jobs and use 100 percent renewable energy to make batteries.
In terms of Chinese companies, in early May, foreign media reported that CATL entered the final review stage for its location selection for its power battery factory in the United States. The CATL U.S. plant is expected to supply batteries to BMW and Ford, and potential locations for the plant include Kentucky and South Carolina.

On March 16, Envision Power, a smart battery technology company under Envision Technology Group, announced that it will build a new digital zero-carbon power battery super factory in the United States and achieve mass production in 2025. This is the second project that Envision Power will build in North America. Block battery factory.
Opportunities and challenges coexist
The giants have made efforts in the US power battery market, which has a huge relationship with the strength of the United States in electric vehicles and the introduction of a number of preferential policies by the US government:

The United States is the third largest auto market in the world, bringing together many international auto companies such as Tesla, Rivian, GM, and Ford. In order to speed up the electrification process and attract major battery manufacturers to produce batteries in the United States, the US government has issued a number of preferential policies:

In May last year, U.S. President Biden proposed a $174 billion electric vehicle development plan, and the U.S. government will provide subsidies for new battery factories; in February this year, the U.S. Department of Energy (DOE) issued two notices, which will provide a total of 2.91 billion U.S. dollars of funding to promote battery material refining and the construction of battery material processing, battery pack manufacturing facilities, and recycling facilities; on May 2 this year, the U.S. Department of Energy announced that it would receive $3.16 billion from the Infrastructure Act to invest in new construction, retrofits, and Expansion of facilities related to electric vehicle batteries.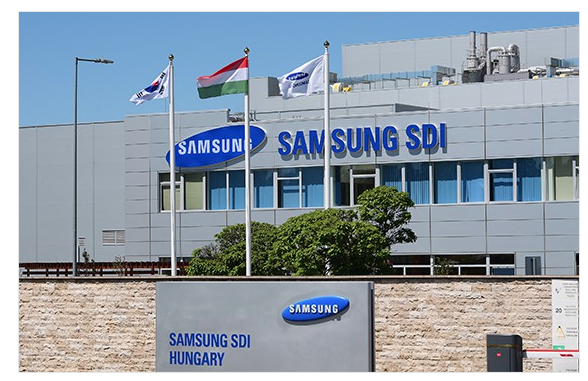 According to US media citing the US Department of Energy, by 2025, 13 new battery cell gigafactories will come online in the United States, which will usher in a new era of domestic battery production in the United States.


For enterprises, setting up battery factories in the United States is both an opportunity and a challenge. The opportunity is that if the factory is built near the customer, it can reduce the pressure on costs, logistics, etc., which is very beneficial to improve work efficiency and expand customers; the challenge is that due to differences in local policies, management methods, etc. protection, intellectual property risks, etc.