Volkswagen Group has signed an agreement with Canada to secure access to raw materials such as nickel, cobalt and lithium for electric vehicle battery production, which will help it close the loop on the North American electric vehicle industry with lower costs and shorter supply chains.

It is understood that the "Inflation Reduction Act" cancels the current policy of a single car company's 200,000-unit sales subsidy cap, provides a tax credit of $7,500 per car, and adds a second-hand car subsidy of $4,000 (about 27,400 yuan). However, the bill also requires the localization of the industrial chain for subsidies: at least 40% of the metal raw materials and minerals (such as lithium and cobalt) in the battery must be mined and refined in the United States or countries that have signed free trade agreements with the United States.

It is reported that the leaders of the Volkswagen Group and the Canadian government plan to hold an online press conference on August 23 local time, when they will "announce an agreement to jointly promote electric mobility in the country".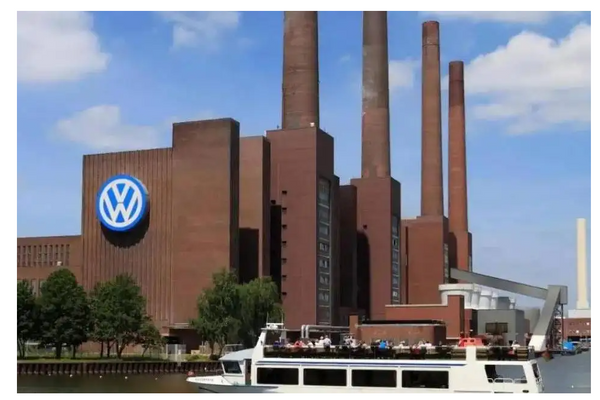 Several companies have invested in batteries in Canada
Statistics show that Canada is the third largest mining country in the world, and has abundant key materials for the production of automobile batteries, such as lithium, graphite, cobalt and nickel. In April of this year, a person familiar with the matter said that Canada's federal budget will include at least 2 billion Canadian dollars (about 10.514 billion yuan) in investment to accelerate the production and processing of key minerals needed in the electric vehicle battery supply chain, including nickel and lithium. , cobalt and magnesium, etc.

Not only Volkswagen, but since the beginning of this year, many giants have also chosen to invest in the field of power batteries in Canada:


In March, General Motors and South Korea's Posco said they would spend $400 million to build a battery materials production facility in Canada that will produce cathode active materials for car batteries in Becancourt, Quebec.

On March 23, LG New Energy and Stellantis announced that they will jointly build Canada's first large-scale electric vehicle lithium-ion battery production plant in Windsor, Ontario, Canada. The battery factory investment is expected to exceed 5 billion Canadian dollars (about 26.286 billion yuan), and it is expected to be put into use in the first quarter of 2024.


Also in March, BASF announced that it intends to produce and recycle battery cathode materials in Quebec, Canada from 2025. According to the company, planning work for the project has already begun. After obtaining the necessary licenses, BASF aims to have it operational by 2025.

On July 13, Canada and Umicore, a global materials technology and recycling group, reached an agreement to build a new power battery supporting plant in Loallist, Ontario, to provide key components for 1 million electric vehicles. .

In addition, Tesla may also build a new Gigafactory in Canada.
Volkswagen power battery
In recent years, Volkswagen has accelerated the layout of power batteries:

In March last year, at Volkswagen's first battery day event, the company disclosed to the outside world the company's plans for batteries and other aspects in the next ten years, including the "standard battery" of the Volkswagen Group with intelligent technology, which is planned to be fully deployed in 2023. By 2030, it will cover 80% of Volkswagen Group's electric models; in order to ensure battery supply, Volkswagen Group hopes to join hands with partners to build 6 battery factories in Europe.

On December 8 last year, the Volkswagen Group announced a strategic partnership with three battery technology companies to further consolidate its position in the battery field. The three companies, materials technology group Umicore, battery specialist 24M Technologies, and cleantech company Vulcan Energy Resources, all aim to industrialize battery technology and mass-produce more sustainable batteries.

In December last year, Volkswagen CEO Herbert Diess announced that Volkswagen was preparing to sell part of its battery division or go public independently, a move aimed at preparing the division for capital market activities, including the introduction of external sources. Partner.

In March this year, Volkswagen announced that it would invest more than 7 billion euros (about 47.615 billion yuan) with suppliers to build a vehicle battery factory in Valencia, eastern Spain. The factory will produce the latest battery cells with uniform specifications and is expected to have an annual production capacity of 40GWh. It plans to employ more than 3,000 employees in Valencia. The construction of the factory should start before the end of the year, and production is expected to start in 2026.

On March 21 this year, Volkswagen Group (China) signed a memorandum of understanding with Huayou Cobalt and Tsingshan Group to set up two joint ventures, covering the upstream and downstream of the battery cathode material supply chain. According to reports, Volkswagen Group (China) will form an upstream joint venture with Huayou Cobalt and Tsingshan Group focusing on the production of nickel and cobalt raw materials. It also plans to establish a downstream joint venture with Huayou Cobalt, specializing in nickel, cobalt sulfate refining, precursor processing and cathode material production, to support Volkswagen's ambitious new energy vehicle growth strategy in the Chinese market.

On July 7 this year, Volkswagen Group broke ground on the battery factory in Salzgitter, Germany. At the same time, Volkswagen also announced that it will jointly invest more than 20 billion euros (equivalent to 136.043 billion yuan) in the battery business with partners. . It is understood that the Salzgitter plant is one of the six battery plants that Volkswagen plans to build in Europe, and it is also Volkswagen's first European battery plant.


The IEA predicts that the global demand for power batteries will increase from the current 340GWh to 3500GWh in 2030. To meet the global net zero carbon emission target in 2030, more than 50 new lithium mines, more than 60 nickel mines and more than 17 cobalt mines will be needed. .

In short, whether it is Volkswagen, or other car companies or battery companies, in order to stabilize the supply of battery materials, they are scrambling to deploy in Canada, Indonesia, the United States and other resource-rich countries. This makes the competition in the battery market more intense, but also urges various companies to improve their own technology and strength