Eight months after the unveiling of the Ultium platform, GM introduced new advances in its Ultium battery technology.

In order to achieve the goal of electrification transformation, General Motors announced that Ultium Cells, a joint venture battery company established with LG New Energy, will build four battery factories in the United States, with a planned total production capacity of 160GWh/year, mainly producing Ultium batteries.

According to GM, the Ultium platform adopts replaceable and upgradeable battery modules, as well as flexibly arranged cell solutions to support function upgrades and cell formula optimization. The Ultium batteries produced can be used in electric models from brands such as Buick, Cadillac, Chevrolet and GMC.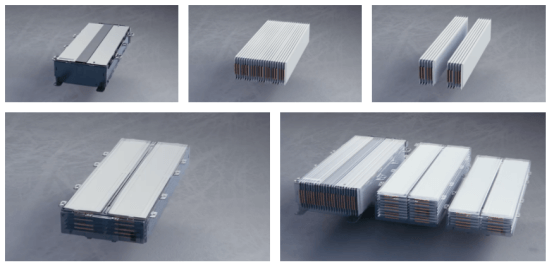 Ultium battery is a modular design of soft-packed cells with a capacity of up to 100Ah. With horizontal and vertical stacking, the battery components will be embedded into the module, which can reduce the use of battery pack wiring by 80%, thereby improving system integration efficiency.

The material system of Ultium batteries is more diversified, and lithium iron phosphate, ternary batteries, lithium metal batteries, and solid-state batteries can all be produced. At the same time, it also includes the NCMA quaternary lithium battery jointly developed with LG New Energy. By adding aluminum, the cobalt metal content in the battery is reduced by about 70%, which will effectively reduce the production cost of power batteries.

It is worth noting that GM's third-generation global electric vehicle platform equipped with Ultium's exclusive battery will also be produced in China, and the pouch battery on the platform will be switched to a square battery to meet the needs of localized production in China.

Bai Li, president of General Motors China, previously said: "General Motors is considering cooperating with Chinese power battery manufacturer CATL to produce Ultium batteries to reduce costs and compliance risks."

In addition, GM is also exploring other battery technologies and production processes.

GM President Mark Royce said the next-generation Ultium battery will use dry electrode technology, consisting of a lithium-doped silicon-based anode, a high-nickel cathode and a solid-state electrolyte, with a further reduced cobalt content.

In addition, GM has also reached a cooperation with Massachusetts Solid Energy (SES), and the two sides plan to build a production line at SES's factory and launch prototype batteries by 2023. Future vehicles based on Ultium battery packs will use technology jointly developed by GM and SES.