Swedish manufacturer Northvolt announced that it has produced lithium-ion batteries using 100% recycled nickel, manganese and cobalt. Northvolt recovers materials from battery waste through a low-energy hydrometallurgical process, which involves the use of aqueous solutions to separate metals and separate them from impurities.

Emma Nehrenheim, Chief Environmental Officer of Northvolt, said: "We have demonstrated the closed cycle of batteries and found that there is a sustainable and environmentally friendly alternative to traditional mining methods to obtain raw materials for battery production. The recycling process can be recycled. Up to 95% of the metal in the battery has a purity level equivalent to that of fresh virgin material."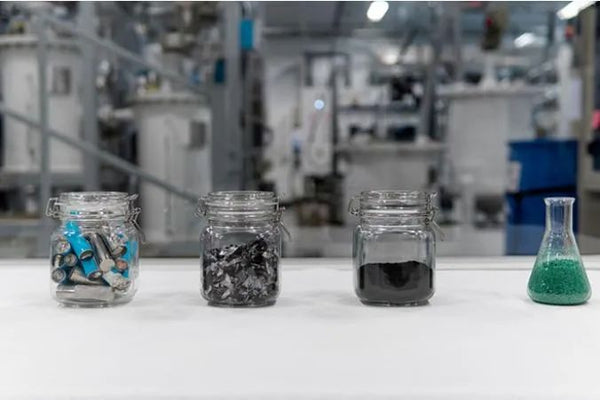 Northvolt's goal is to produce 30GWh of batteries annually by 2030, which are made from 50% recycled materials. Northvolt is building the next new plant next to Northvolt Ett in Skellefteå, Sweden, which can recycle 125,000 tons of batteries per year. The recycling plant will process premium batteries in electric vehicles and production waste from the North Ett plant.

Nehrenheim said: "It is estimated that by 2030, approximately 250,000 tons of lithium-ion batteries in Europe will reach the end-of-life level. Ultimately, the commitment to recycling will not only greatly reduce the environmental impact of battery factories, but also help us contribute to the manufacturing industry. Set a new benchmark for sustainability."
Northvolt Ett's first production line is scheduled to be completed this year, and the annual output will eventually be expanded to 60GWh. The company said that the backlog of orders has exceeded 13 billion euros.

The second battery plant is being established through a joint venture between Northvolt and Volvo (Volvo), with an annual output of up to 50GWh, and will start production in 2026.