After the "Inflation Reduction Act" in the United States, whether to build a factory in the United States has become a choice for many battery manufacturers.

Recently, it was reported that Gotion, an American subsidiary of Guoxuan Hi-Tech, plans to invest 2.36 billion US dollars (about 17 billion yuan) in Michigan to build a battery positive and negative material factory. Michigan plans to provide about 720 million US dollars (about 17 billion yuan) for the factory. 5.1 billion yuan) tax incentives.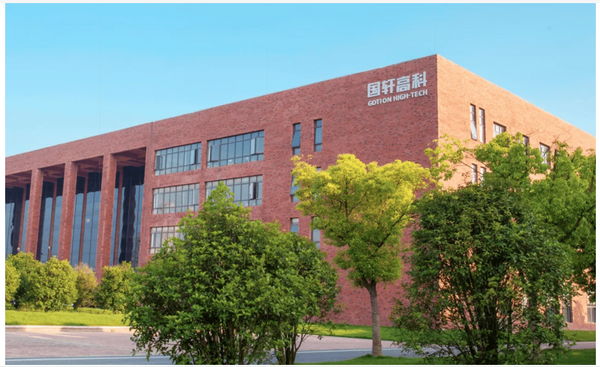 It is understood that the plant is planned to be built in Grand Rapids, Michigan. The project covers an area of ​​about 260 acres, including two 550,000-square-foot production plants and other supporting facilities. According to the plan, the project will be completed in 2030, and can produce 150,000 tons of cathode materials and 50,000 tons of anode materials per year after completion.

In August of this year, the U.S. Congress passed the Inflation Reduction Act. The U.S. government will provide tax credits of $7,500 and $4,000 to consumers who buy new electric and used electric vehicles, respectively, provided that the final assembly of the vehicle must be in the United States, Or countries that have signed a free trade agreement with the United States, and more than 40% of the raw materials for electric vehicle batteries must come from North America.

A recent Wall Street Journal report said that Tesla had suspended plans to produce batteries in Germany and had internally discussed the feasibility of shipping manufacturing equipment from its Berlin Gigafactory to the United States. Guoxuan Hi-Tech may become the first Chinese lithium battery manufacturer to build a factory in the United States after the introduction of the US Inflation Reduction Act.

In fact, Guoxuan Hi-Tech's desire to build a factory in the United States has long been a clue. In December last year, Guoxuan Hi-Tech announced that its subsidiary, Gotion, signed a strategic agreement with a large U.S. listed car company, and the two parties will reach cooperation on the supply of lithium iron phosphate batteries. Under the agreement, Gotion will supply the latter with 200 GWh of lithium iron phosphate batteries from 2023 to 2028. Guoxuan Hi-Tech will meet the needs of the other party to purchase lithium iron phosphate batteries through exports and new factories in the United States.

In the past two years, lithium iron phosphate has become more and more favored by domestic and foreign car companies. Needless to say Tesla, Volkswagen announced plans to mass-produce entry-level models in 2023 that will use lithium iron phosphate batteries. In addition, international car companies such as Ford, Hyundai, Renault, Mercedes-Benz, and GM have also indicated that they will consider or further expand the scope of lithium iron phosphate batteries.

Guoxuan Hi-Tech is very confident in its lithium iron phosphate technology. At its technology conference this year, Guoxuan Hi-Tech has announced lithium iron phosphate batteries with an energy density of 210Wh/kg. The product also won an innovative technology award at the World New Energy Vehicle Conference. It is reported that its 230Wh/kg lithium iron phosphate battery will also gradually enter mass production by the end of this year.

In recent years, Guoxuan Hi-Tech has accelerated its globalization layout. Guoxuan Hi-Tech has said it expects to deploy one-third of its production capacity outside China by 2025 to meet overseas electric vehicle market demand. In addition to building a factory in the United States, in July this year, Guoxuan Hi-Tech held the 5th New Energy Economic Forum and Guoxuan Germany Unveiling Ceremony at the Göttingen base in Germany. The planned production capacity of the base is 20GWh.

From the perspective of the sales distribution of the global new energy vehicle market, the US new energy vehicle market currently ranks third in the world, accounting for about 11%. Under the favorable environment of the US policy blessing and the gradual increase in the supply side, the industry expects the US new energy vehicle market The scale of production and sales in the market is expected to usher in an inflection point. According to market research firm SNE Research, the size of the U.S. power battery market is expected to increase to 143GWh and 453GWh in 2023 and 2025, respectively, with an average annual growth rate of 63%.

In fact, in addition to Guoxuan Hi-Tech, many battery manufacturers are actively deploying in the US market. In March 2022, Envision Power announced an agreement with Mercedes-Benz to provide zero-carbon power batteries for Mercedes-Benz's EQS and EQE manufactured in the United States. At the same time, Envision Power also announced that it will build a second battery factory in the United States, which will be built according to the standards of a digital zero-carbon factory.

In March of this year, LG New Energy announced that it would spend 1.7 trillion won (about 1.4 billion US dollars) to build a battery factory in Queen Creek, Arizona, with a production capacity of 11GWh, to provide cylindrical batteries for Tesla and other electric start-ups. Mass production is planned for the second half of 2024.

In September this year, Honda Motor and LG New Energy jointly issued a statement saying that the two manufacturers will jointly invest 4.4 billion US dollars to set up a new battery factory in the United States. Used by Honda and Acura electric vehicles.

However, CATL, which is also actively engaged in globalization, has made a different decision to build factories in the United States than companies such as Guoxuan Hi-Tech.

In March this year, foreign media reported that CATL would set up a factory in the United States to supply batteries to Tesla. Zeng Yuqun, chairman of Ningde Times, once publicly stated: "In the US market, Ningde Times must enter, and will also consider building power battery factories in Mexico, Canada and other places."

However, it was reported in August that CATL would temporarily suspend the construction of its factory in the United States, and at the same time announced a new factory address, choosing Hungary. On September 28, the CATL Luoyang New Energy Battery Production Base (Zhongzhou Times) with a total investment of 14 billion yuan started construction in Luoyang, Henan.

Entering the United States, Ningde withdraws, and Guoxuan goes up, this is a bit interesting.

However, it is worth noting that Guoxuan Hi-Tech has not commented on the news of the establishment of the factory in the United States, which was disclosed by the Michigan state government.