CATL, the largest power lithium battery manufacturer, has launched a black technology battery and hopes to make efforts in the field of energy storage.

According to the "Shanghai Securities News" report, CATL has developed an advanced zero-attenuation battery that can achieve zero attenuation within 1500 cycles.

On March 11, CATL related sources revealed that the zero-failure battery has been applied to CATL's energy storage project, and it is expected to be applied to the vehicle field in the future.

A brokerage who studies the power lithium battery industry told the interface news reporter that the zero-failure battery used by CATL for energy storage projects is a lithium iron phosphate battery.

Lithium iron phosphate battery refers to a lithium battery that uses lithium iron phosphate as the positive electrode material. It does not contain precious elements such as cobalt, and the price of raw materials is low, so it is widely used in the field of energy storage.

Mo Ke, president of True Lithium Research, said that zero attenuation within 1,500 cycles can be achieved, which means that the battery life can reach seven to eight thousand or even tens of thousands of cycles.

Lithium batteries used in the field of energy storage generally require more than 3,500 cycles, that is, the service life of lithium batteries for energy storage is more than 10 years; the life of new energy vehicles is about 5-8 years, and the power lithium batteries used in them Cycle life is 1000-2000 times.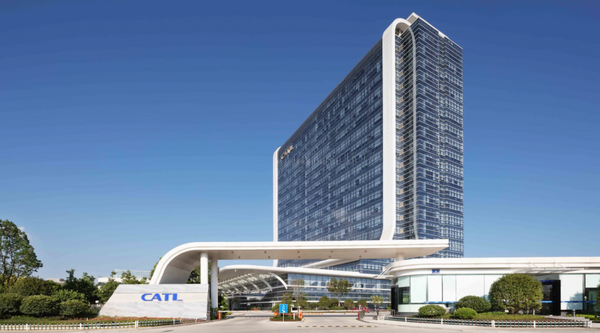 According to CATL official microblog, on January 15 this year, the first phase of the Fujian Jinjiang Energy Storage Power Station Pilot Project (30MW/108MWh), the largest grid-side station-type lithium battery energy storage power station in China, was successfully connected to the grid. The lithium iron phosphate battery supplied by CATL for the power station is a special battery for energy storage, and the cycle life of a single battery can reach 12,000 times. It can be seen that the zero-failure battery technology is used in this project.

CATL has an absolute advantage in the field of vehicle power lithium batteries.

According to the test standards of the General Administration of Quality Supervision, Inspection and Quarantine of my country and the National Standardization Management Committee of China, when the cycle number of power lithium batteries reaches 500 times, the discharge capacity should not be lower than 90% of the initial capacity, and when the number of cycles reaches 1000 times, the discharge capacity should not be less than 90%. Less than 80% of initial capacity.

If the discharge capacity is lower than 80%, it means that the battery needs to be replaced.

Mo Ke said that CATL's application of zero-depletion batteries to new energy vehicles may increase costs.

For electric vehicles, lithium batteries are the most expensive component, accounting for about 40% of the cost of the vehicle.

Moco believes that under normal circumstances, the battery life does not exceed the vehicle life. The life of the vehicle used by consumers is within eight years.

According to the calculation of charging once a day, the life of the vehicle is about 2,000 cycles of charging, and the battery life can refer to the charging times. Mo Ke said that a zero-failure battery with a cycle life far exceeding 2,000 times is wasteful for cars.

CATL did not respond to Jiemian News about the cost of zero-depletion batteries used in the automotive field, as well as practical issues of application.

Since 2016, domestic vehicle batteries have been dominated by ternary batteries, and some have used lithium iron phosphate batteries. The cost of the ternary battery is higher than that of lithium iron phosphate, but it has a higher energy density, which can meet the needs of consumers for increasing the mileage.

According to Mo Ke, zero-depletion batteries are used in the field of energy storage. Based on the cost shared by each cycle, they have a cost advantage compared with decommissioned batteries or lead-acid batteries.

At present, the batteries used in energy storage power stations mainly include lead-acid batteries, lithium iron phosphate batteries, and ternary batteries retired from new energy vehicles.

It is learned from CATL that the field of battery energy storage is its next direction of development.

In 2018, CATL began to increase its energy storage business. On June 18 of that year, CATL, Fujian Provincial Investment Group, Fujian Electric Power Survey and Design Institute and other companies jointly invested in the construction of a 2.4 billion yuan large-scale lithium battery energy storage project in Jinjiang City, Fujian Province.

In January 2019, CATL and Nebulas established a joint venture Fujian Times Nebula Technology Co., Ltd. The two parties cooperated in the research, development and production of big data software services, BMS for energy storage, and system integration.

In March 2019, CATL signed a battery supply contract with PowinEnergy in the United States. PowinEnergy plans to purchase 1.85GWh cells from CATL, mainly lithium iron phosphate cells, for its battery energy storage system.

In April 2019, CATL and Kstar (002518.SZ) jointly invested 200 million yuan to establish an energy storage business company to develop and produce energy storage and charging piles and other related products, of which CATL holds 51% of the shares and Kstar holds 49% of the shares. %.

However, the energy storage system business still accounts for a small proportion of CATL's revenue. In 2019, the power lithium battery system contributed the most to CATL's revenue, accounting for 82.79%; lithium battery materials accounted for 13.04%; energy storage system business accounted for 0.64%.

As of the close on March 11, the share price of CATL was 140.78 yuan per share, up 0.18% from the previous trading day.