After 3 years' lock down, we finally have the opportunity to participate in the exhibition again and communicate with customers face to face. The annual Hong Kong Electronics Fair (Spring Edition) was held successfully from 12th to 15th April, 2023 at Hong Kong Convention and Exhibition Centre. Exhibitors and buyers are so excited to see new products, and seek opportunity for business developing and growing.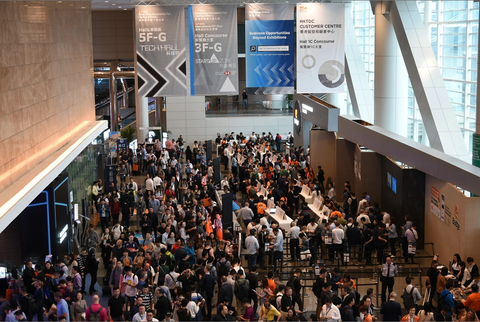 JUNLEE's booth was set at 5th floor, the Energy Pavilion, booth No. 5D-C05. The well-arranged orange booth, professional products and enthusiastic team attracted plenty of buyers from different countries and regions.
Nowadays, more and more countries and people pay more attention to the development and application of renewable energy, as green energy represents sustainable development and will bring more hope to our planet.
We have received customers from different industries, including electronics, energy, home appliances, LED, home furnishing and other industries. They all showed great interest in the development of new energy and ambitiously plan to expand the new energy business in their market.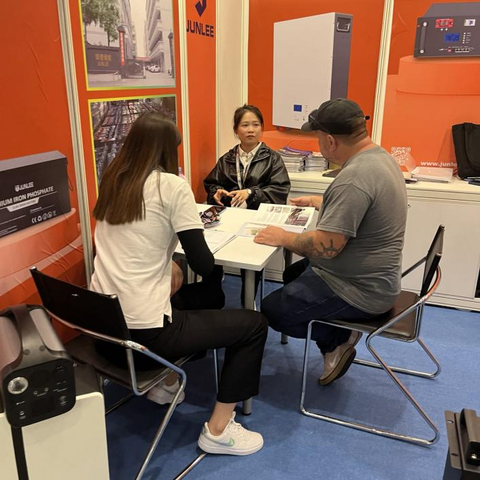 JUNLEE has displayed newly outstanding design 48V power wall series, rack mount series, replacement 12V/24V LiFePO4 battery for lead acid, and new high-standard BMS which greatly improve the safety of the battery and make the installation more easier. It shows JUNLEE's professional technical ability and research & development strength.  
High-quality products, enthusiasm and professionalism of the sales team and mature R&D strength have won us recognition & praise from many new and old customers.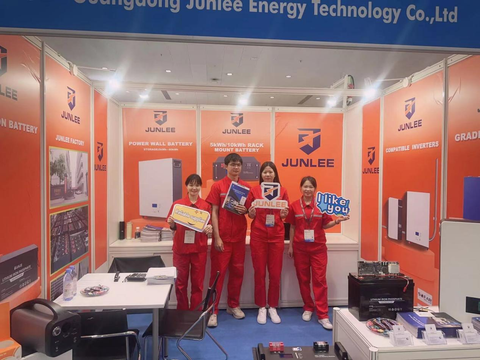 JUNLEE is committed to delivering green, safe, and reliable high-quality power solutions all over the world. We will adhere to the concept of using new energy technology to benefit mankind.