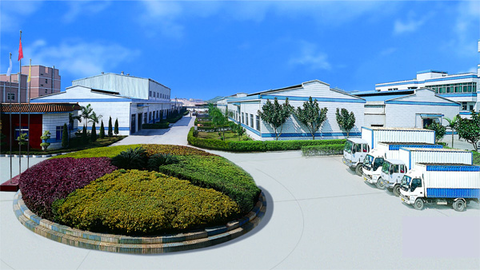 About JunLee
JunLee Energy, a leading global new energy solutions provider, established in 1992, now boasts a history of 29 years dedicated to the R&D and manufacture of VRLA Batteries, Lithium-ion batteries, and UPS industry solutions. JunLee Energy products cover more than 100 countries for applications. We have more than 3000 employees and 300 R&D engineers. JunLee Energy is committed to innovation and technology-based on global customer needs. Powering a Green Future.
Lithium iron phosphate battery (LiFePO4) has a nominal voltage of 48VDC. It is comprised of 16 cells of 3.2V each. The internal structure of the LiFePO4 battery cell is shown in the figure on the right. Shown is the olivine structure of LiFePO4 as the positive electrode of the cell. Aluminum foil functions as a current collector of the positive pole. A polymer membrane separates positive and negative electrodes of the cell. The electron (e-) can't pass through the polymer separator but Li+
Features of Lifepo4 Battery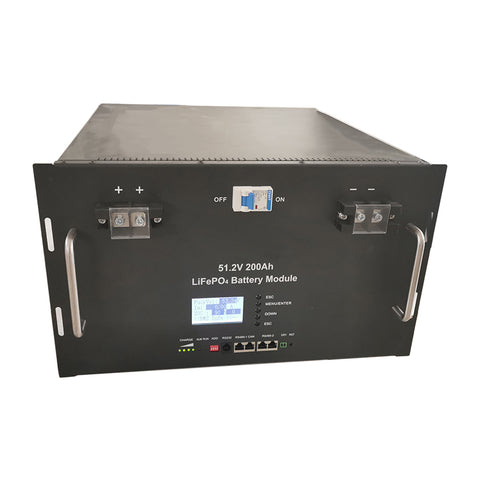 Long cycle life

: Offers to 20 times longer cycle life and five times longer float/calendar life than a lead-acid battery, helping to minimize replacement cost and reduce total  cost of ownership 

Lighter Weight

: About 40% of the weight of a comparable lead-acid b battery. A" drop-in" replacement for lead-acid batteries.

Higher Power

: Delivery Twice power of the lead-acid battery, even high discharge rate, while maintaining high energy capacity. 

Wide Temperature Range

: -20℃-60℃
Superior Safely: Lithium Iron Phosphate chemistry eliminates the risk of explosion or combustion due to high impact, overcharging, or short circuit situations.
Increased Flexibility: 

Modular design enables deployment of up to four batteries in series and up to ten b batteries in parallel.
Built-in BMS overall protection
Overcharged protection
Over discharged protection
Thermal protection
Overload protection
Over-current protection
Application:
Electric Vehicles, electric mobility
solar/wind energy storage system
UPS, backup power, 

Wireless Hut back-up power

Telecommunication, Medical Equipment
Medical equipment
Emergency Lighting
Telecom, network, and data center

Street & Highway Monitoring & Surveillance

Long duration Industrial UPS Systems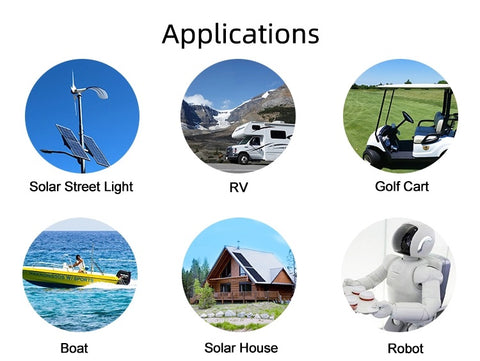 Description:
| | | | |
| --- | --- | --- | --- |
| Voltage | 51.2V | Weight | Approx200kg |
| Size | 482*500*280 | Product name | 51.2v 200ah lifepo4 battery |
| Place of Origin | Guangdong China | Cell | 3.2v 50ah |
| Brand Name | Junlee | Cell Type | Lithium Polymer |
| Model Number | JL-52-200 | Cycle life | +3000 times |
| Warranty | 3year | Charging Time | About 2.5h |
| CC | 500CA | Use life | 5-10 years |
Specification: 
 

 

 

Electrical Characteristics

 Nominal voltage

51.2V

Nominal Capacity

200Ah (C5,25℃)

Energy

10240Wh

Internal Resistance

≤500mΩ

Cycle Life

>3000 cycles @1C 100%DOD

Months Self Discharge

<3%

 efficiency of charge

100% @0.5C

 efficiency of discharge

96~99% @1C

 

 

Standard Charge

 charge voltage

 58.4±0.2V

 charge mode

 0.2C to 14.6v, charge current to 0.02C (CC/CV)

 Charger current

35A

 Max. charge current

35A

charge current-off voltage 

 59.2±0.2V

 

Standard Discharge

Continuous Current

100A

Max. Pulse Current

200A(<3s)

 Discharge current-off voltage

40V

 

Environmental

Charge Temperature

0 ℃ to 45 ℃ (32F to 113F) @60±25% Relative Humidity

Discharge Temperature

-20 ℃ to 60 ℃ (-4F to 140F) @60±25% Relative Humidity

 Stoarge Temperature

0 ℃ to 40 ℃ (32F to 104F) @60±25% Relative Humidity

 Waster dast resistance

IP56

 

 

 

Mechanical

Cell & Method

 3.2V 50AH-4S6P

Plastic Case

ABS

Dimensions (in./mm.)

482*500*280mm

Weight (lbs./kg.)

81Kg

Terminal

 100 through terminal

Protocol (optional)

 RS485

SOC (optional)

 16S 100A
Production Line