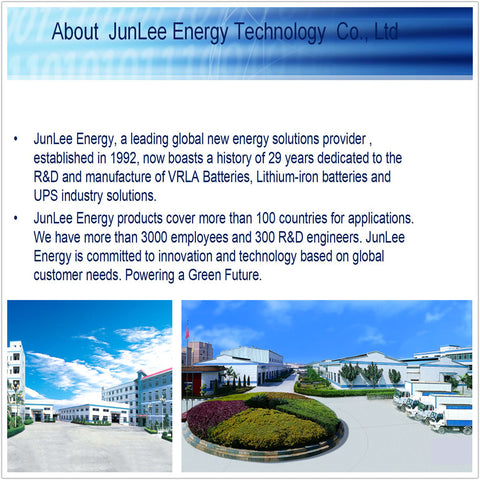 LifePo4 lithium batter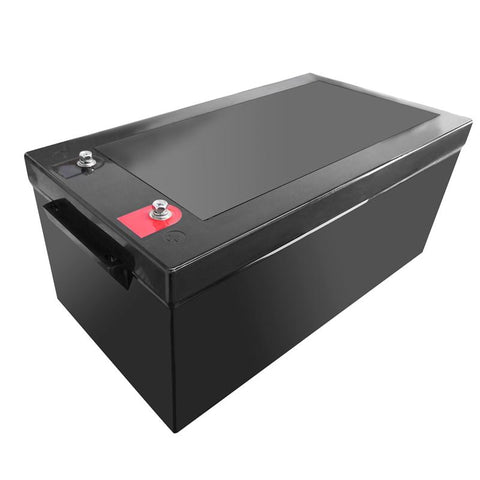 Features of Lifepo4 Battery
Long cycle life

: Offers to 20 times longer cycle life and five times longer float/calendar life than a lead-acid battery, helping to minimize replacement cost and reduce total  cost of ownership 

Lighter Weight

: About 40% of the weight of a comparable lead-acid b battery. A" drop-in" replacement for lead-acid batteries.

Higher Power

: Delivery Twice power of the lead-acid battery, even high discharge rate, while maintaining high energy capacity. 

Wide Temperature Range

: -20℃-60℃
Superior Safely: Lithium Iron Phosphate chemistry eliminates the risk of explosion or combustion due to high impact, overcharging, or short circuit situations.
Increased Flexibility: 

Modular design enables deployment of up to four batteries in series and up to ten b batteries in parallel.
Built-in BMS overall protection
Overcharged protection
Over discharged protection
Thermal protection
Overload protection
Over-current protection
Application:
Electric Vehicles, electric mobility
solar/wind energy storage system
UPS, backup power
Telecommunication
Medical Equipment
Medical equipment
Lighting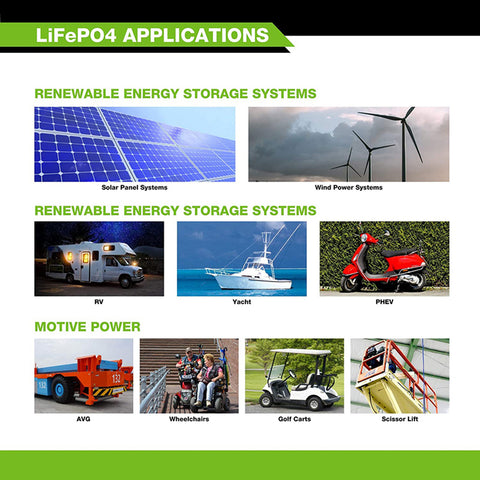 12V 300AH


Description:
| | | | |
| --- | --- | --- | --- |
| Voltage | 24V | Weight | Approx28kg |
| Size | 522*240*224 | Product name | 24v 100ah lifepo4 battery |
| Place of Origin | Guangdong China | Cell | 3.2v 50ah |
| Brand Name | Junlee | Cell Type | Lithium Polymer |
| Model Number | JL-12-300 | Cycle life | 3000 times |
| Warranty | 2 year | Charging Time | About 2.5h |
| CC | 500CA | Use life | 3--5 years |
Specification: 
 

 

 

Electrical Characteristics

 Nominal voltage

25.6V

Nominal Capacity

100Ah (C5,25℃)

Energy

2560Wh

Internal Resistance

≤20mΩ

Cycle Life

>2000 cycles @1C 100%DOD

Months Self Discharge

<3%

 efficiency of charge

100% @0.5C

 efficiency of discharge

96~99% @1C

 

 

Standard Charge

 charge voltage

 29.2±0.2V

 charge mode

 0.2C to 29.2v, charge current to 0.02C (CC/CV)

 Charger current

50A

 Max. charge current

50A

charge current-off voltage 

  31.2±0.2V

 

Standard Discharge

Continuous Current

100A

Max. Pulse Current

300A(<3s)

 Discharge current-off voltage

19.2V

 

Environmental

Charge Temperature

0 ℃ to 45 ℃ (32F to 113F) @60±25% Relative Humidity

Discharge Temperature

-20 ℃ to 60 ℃ (-4F to 140F) @60±25% Relative Humidity

 Stoarge Temperature

0 ℃ to 40 ℃ (32F to 104F) @60±25% Relative Humidity

 Waster dast resistance

IP56

 

 

 

Mechanical

Cell & Method

 3.2V 50AH-4S6P

Plastic Case

ABS

Dimensions (in./mm.)

522*240*224mm

Weight (lbs./kg.)

21Kg

Terminal

 M8

Protocol (optional)

 

SOC (optional)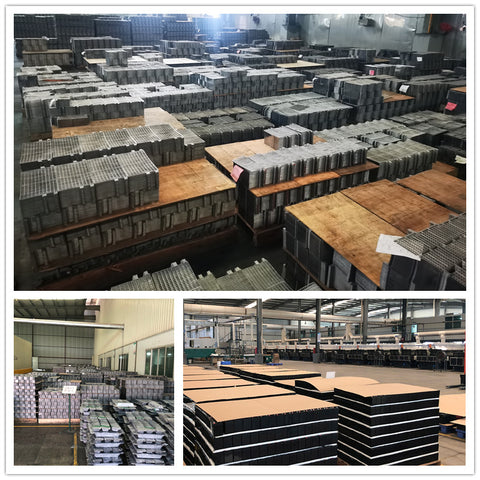 FAQ:
Q:What is special about lithium batteries?
A:With high energy density, it has reached 460-600Wh/kg, which is about 6-7 times that of lead-acid batteries. Long service life, life span can reach more than 6 years. Light weight, the weight is about 1/5-6 of the lead-acid product under the same volume
Q:What is a lithium battery used for?
A:Lithium battery use for power and energy storage. Like emergency power backup or UPS. Dependable electric and recreational vehicle power,golfcart,reliable and light-weight marine,solar power storage,surveillance or alarm systems in remote locations.
Q:What is the difference between a lithium battery and a lithium-ion battery?
A:It mostly comes down to the fact that lithium-ion batteries are rechargeable while lithium batteries are single-use. Lithium battery have a higher energy density than lithium ion batteries.
Q:Which battery is better alkaline or lithium?
A:Lithium batteries are lighter than alkaline batteries, so they offer an advantage when used with portable devices, especially cordless power tools.A lithium battery can be used as a high-performing alternative to a standard alkaline battery. Lithium battery designed to last longer,making them a good choice for high-tech and smart devices. They can withstand extreme low temperatures. Lithium can operate without failing in a very cold climate, so it's ideal for outdoor applications.