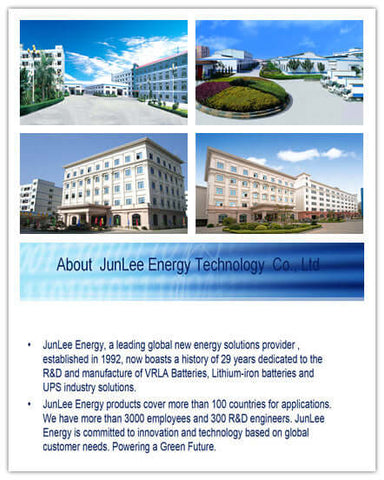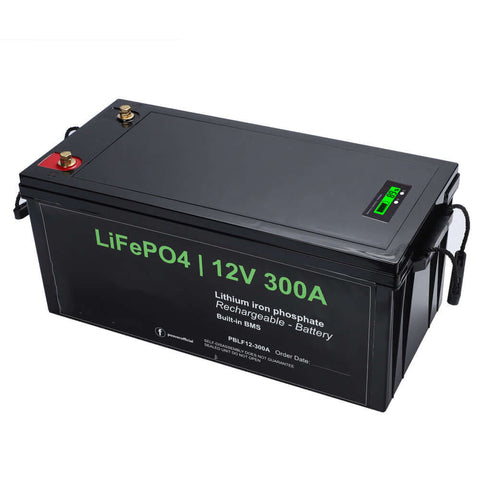 Features of LifePO4 Battery
Longer cycle life: Offers up to 20 times longer cycles life and five times longer float calendar life than lead acid battery, helping to minimize replacement cost and reduce total and reduce total cost of ownership. 
Lighter weight: About 40% of the weight of a comparable lead acid battery. A"drop in" replacement for lead acid batteries.
Higher Power: Delivery twice power of lead acid battery, even high discharge rate, while maintaining high energy capacity. 
Wider Temperature Range: -20℃-60℃
Superior Safety: Lithium Iron Phosphate chemistry eliminates the rist of explosion or combustion due to high impact, overcharging or short circuit situation. 
Circule life curve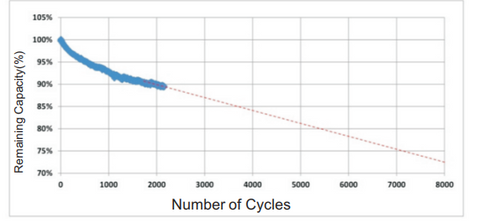 Description:
| | | | |
| --- | --- | --- | --- |
| Voltage | 12V | Weight | Approx28kg |
| Size | 522*268*218 | Product name | 12v 300ah lifepo4 battery |
| Place of Origin | Guangdong China | Cell | 3.2v 50ah |
| Brand Name | Junlee | Cell Type | Lithium Polymer |
| Model Number | JL-12-300 | Cycle life | 3000 times |
| Warranty | 2 year | Charging Time | About 2.5h |
| CC | 500CA | Use life | 3--5 years |
Specification: 
 

 

 

Electrical Characteristics

 Nominal voltage

12.8V

Nominal Capacity

300Ah (C5,25℃)

Energy

3840Wh

Internal Resistance

≤200mΩ

Cycle Life

>2000 cycles @1C 100%DOD

Months Self Discharge

<3%

 efficiency of charge

100% @0.5C

 efficiency of discharge

96~99% @1C

 

 

Standard Charge

 charge voltage

 14.6±0.2

 charge mode

 0.2C to 14.6v, charge current to 0.02C (CC/CV)

 Charger current

50A

 Max. charge current

200A

charge current-off voltage 

  14.8.6±0.2V

 

Standard Discharge

Continuous Current

200A

Max. Pulse Current

600A(<3s)

 Discharge current-off voltage

10V

 

Environmental

Charge Temperature

0 ℃ to 45 ℃ (32F to 113F) @60±25% Relative Humidity

Discharge Temperature

-20 ℃ to 60 ℃ (-4F to 140F) @60±25% Relative Humidity

 Stoarge Temperature

0 ℃ to 40 ℃ (32F to 104F) @60±25% Relative Humidity

 Waster dast resistance

IP56

 

 

 

Mechanical

Cell & Method

 3.2V 50AH-4S6P

Plastic Case

ABS

Dimensions (in./mm.)

522*268*218mm


Weight (lbs./kg.)

28Kg

Terminal

 M8

Protocol (optional)

 No

SOC (optional)

 

 

 
Application 
Electric vehicles, electric mobility
solar/wind energy storage system
UPS, backup power
Telecommunication
Medical equipment
Lighting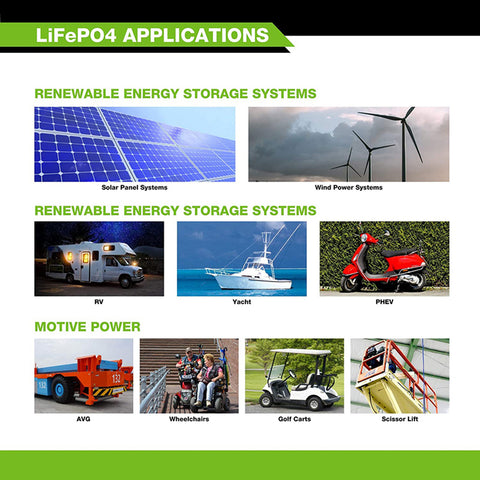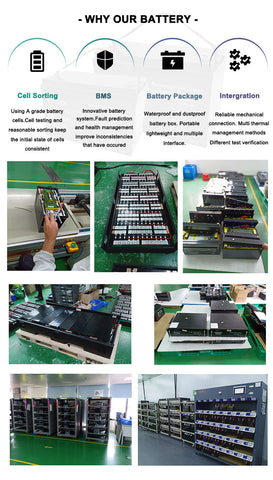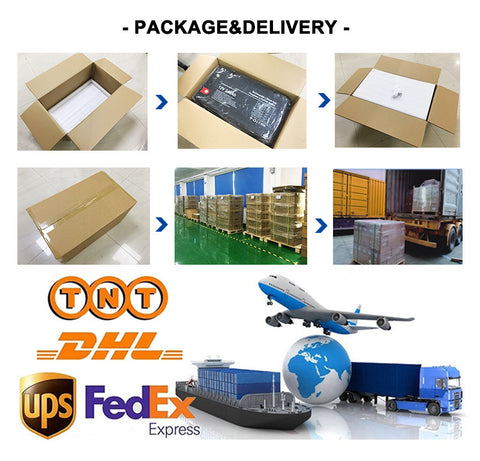 FAQ :
Q:What is special about lithium batteries?
A:With high energy density, it has reached 460-600Wh/kg, which is about 6-7 times that of lead-acid batteries. Long service life, life span can reach more than 6 years. Light weight, the weight is about 1/5-6 of the lead-acid product under the same volume
Q:What is a lithium battery used for?
A:Lithium battery use for power and energy storage. Like emergency power backup or UPS. Dependable electric and recreational vehicle power,golfcart,reliable and light-weight marine,solar power storage,surveillance or alarm systems in remote locations.
Q:What is the difference between a lithium battery and a lithium-ion battery?
A:It mostly comes down to the fact that lithium-ion batteries are rechargeable while lithium batteries are single-use. Lithium battery have a higher energy density than lithium ion batteries.
Q:Which battery is better alkaline or lithium?
A:Lithium batteries are lighter than alkaline batteries, so they offer an advantage when used with portable devices, especially cordless power tools.A lithium battery can be used as a high-performing alternative to a standard alkaline battery. Lithium battery designed to last longer,making them a good choice for high-tech and smart devices. They can withstand extreme low temperatures. Lithium can operate without failing in a very cold climate, so it's ideal for outdoor applications.